Has This Happened To You?
High-Roller Headlock- commonly known as the High-Invoice Hostage Headlock where a repair shop that you came to for something as simple as an oil change takes you hostage by declaring you vehicle is incapable of leaving the shop without going nuclear and blowing into little tiny unassembleable pieces unless you have $6,437 worth of work done at that very moment….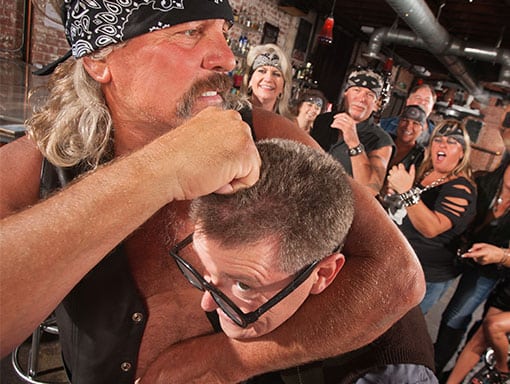 A Little About Us
Performance Auto Repair is a family owned and operated shop that has a Budget minded repair process: our patented, tried and true, state-of-the-art, integrity based relational repair method where we actually talk to our customer using real words and discuss what they can afford to do at the moment, and what will need to be addressed in the future and the associated cost involved. We create a flexible repair schedule that works within your budget, prioritizing the time sensitive repairs first, because we know that not everyone has a money tree growing in the back yard, (mainly politicians and door-to-door insurance salesman), making the plan to 4-wheeled freedom easily accomplished in a reasonable amount of time. Don't waste money on the second most costly investment in your life. You wouldn't buy a used roof for your house, so don't waste money at an auto parts store buying parts instead of fixing the issue, We know life happens, we'll make sure you have a ride to get down that road too!
Customers Put in High-Roller Headlock

0%

0%

Customers We Have Saved Money

91%

91%

Customers Taken Advantage Of

0%

0%

Customers Who We Earn Their Trust

99.9%

99.9%
Hours of Operation
Monday - Friday: 8:00A - 5:00P
Full Service Auto Repair Shop
Auto Repair Work You Can Trust